Where does the buck stop? In Payroll, of course!
From ensuring that telecommuters get their pay on time and in the correct amount, to processing the payroll remotely, Payroll has had a lot to contend with this year. More is to come.
Thank you, thank you
This year more than most, it's time for you to show your appreciation to your team and for your entire office—from the C-suite on down—to recognize the spot-on job you and your team are doing to help everyone through the pandemic.
Backed by the American Payroll Association, Sept. 7-11 is National Payroll Week. This is the week everyone should Zoom in and say "thanks." You can raise your profile even more by encouraging employees to make a virtual visit to your office to help you celebrate.
Payroll in pictures
How key is payroll to the country's functioning? It sits at the top. Frankly, without withholding, the country couldn't function at all: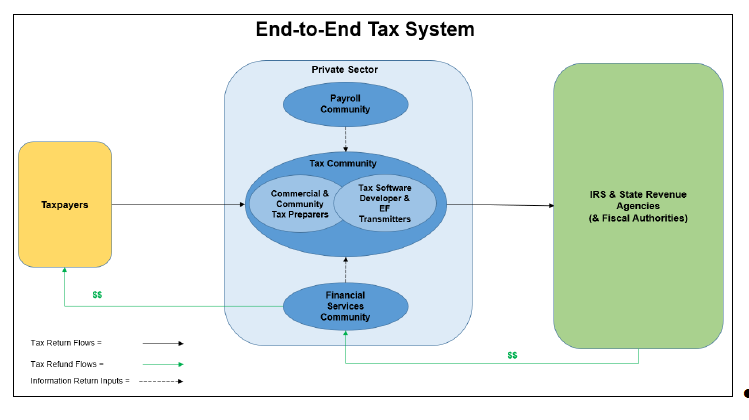 Source: IRSAC
Still don't believe us? Here's more proof from the IRS, the Congressional Budget Office and the Office of Child Support Enforcement.
TAX COLLECTIONS, REVENUE AND SPENDING
Income taxes, which contribute the most to the country's revenues, are primarily collected through withholding by employers. And payroll taxes account for the second highest collection of revenues. Combined, this is roughly 82% of all federal revenues: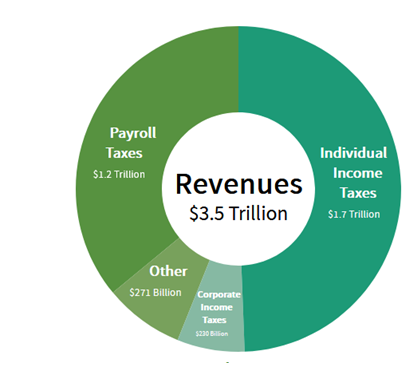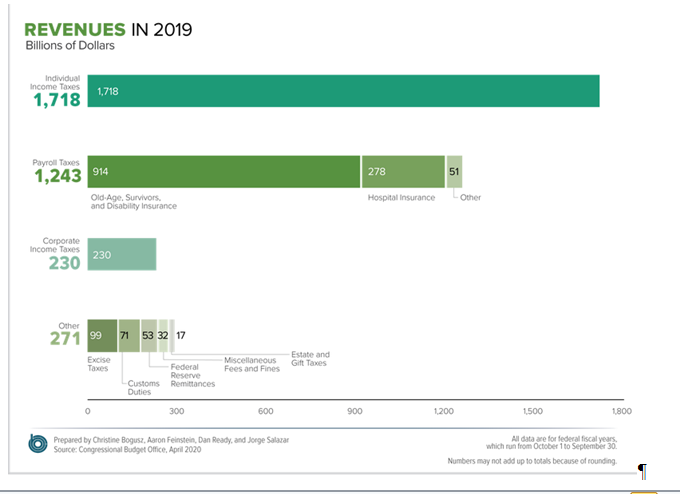 Source: Congressional Budget Office
In 1935, Social Security was set up to be pay-as-you-go with some tweaks in the 1980s to anticipate the retirement of the baby boomers. Current benefits, which make up almost half the mandatory outlays, simply couldn't be paid without FICA withholding: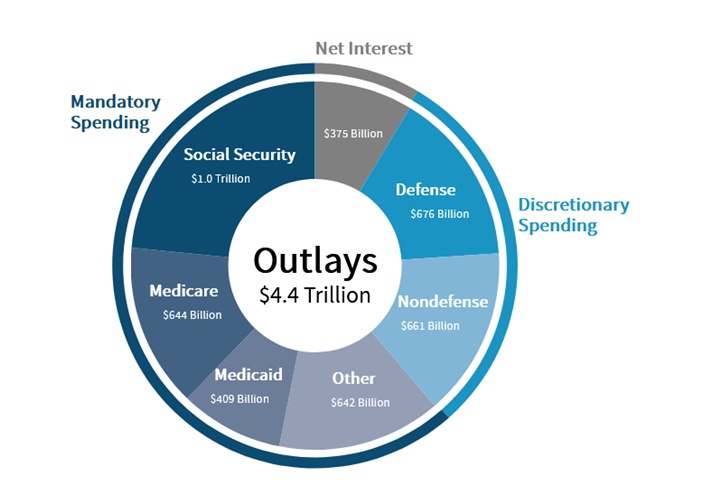 Source: Congressional Budget Office
INFORMATION REPORTING
Information reporting is the backbone of the tax system. In fact, tax compliance for employees who receive W-2s is almost 100%. Tax compliance for the self-employed lags, attributed mostly to the lack of equally robust regimen of information reporting. And who completes and files these forms? Payroll: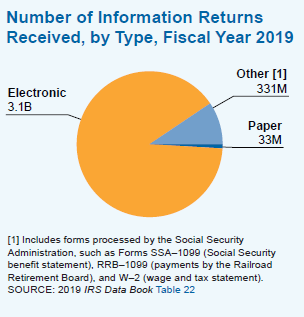 Source: IRS
CHILD SUPPORT WITHHOLDING
And, finally, kids need their child support. Payroll withholds upwards of 75% of all child support payments: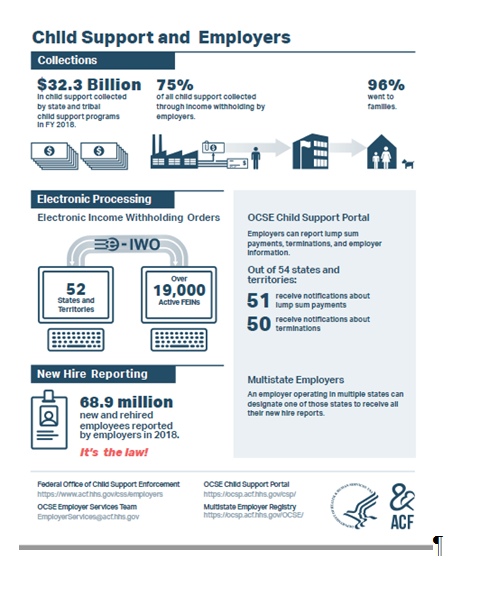 Source: Office of Child Support Enforcement
---
Payroll Legal Alert is a newsletter for payroll specialists published by Business Management Daily. For more information visit www.PayrollLegalAlert.com.